​​
CONSERVATION WITHOUT ACTION IS JUST CONVERSATION.
​TAKE ACTION NOW !​​​​
WOULD YOU LIKE TO BE A VOLUNTEER?
A C.R.O.W. volunteer is someone who is willing to put his personal time and funds in to wildlife conservation all around the world.
​

If you are Former-Military, Law Enforcement or civilian it does not matter to us, we need your Will to do the right thing.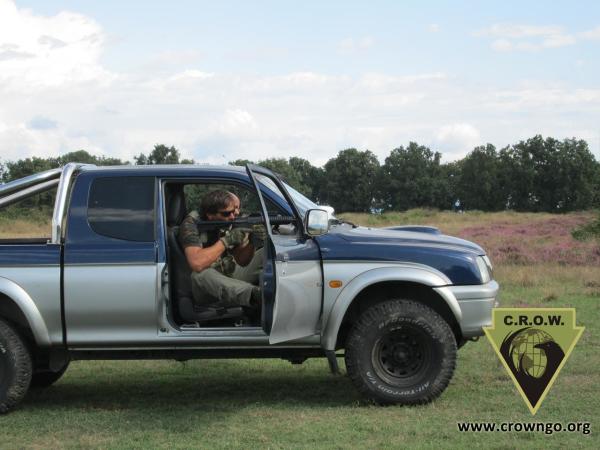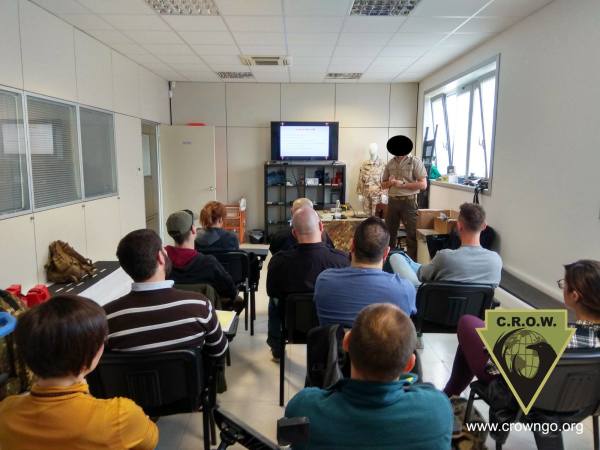 ​All our volunteers are required to pass our Conservation Ranger Course. Even if you had tactical, medical, antipoaching or even biological degree skills you will need to be familiar with C.R.O.W.'s procedures if you want to be deployed as a Ranger in Medium\High risk areas.
We are organised as a single unit that operate with Standard Operative Procedures in different operational environments, as for, all our rangers need to be able to perform on the same level and use the same "tools".

The course includes a final test with a score: passing the exam will give access to  deployment opportunities.
The donation made to join this Course is tax-deductible in the US, since C.R.O.W. is a registered 501(c)3 Organization.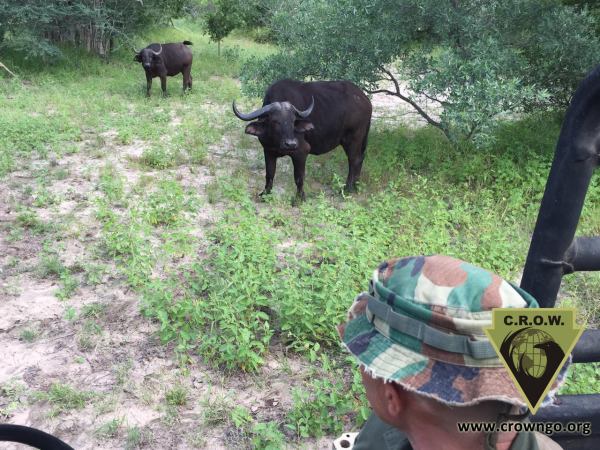 ​

Once successfully completed the course, we'll discuss your deployment upon  your own availability and Parks needs.
Deployment flights will be at your expenses, but once in the area of operations we'll make sure you won't have further expenses for your food or accommodation
.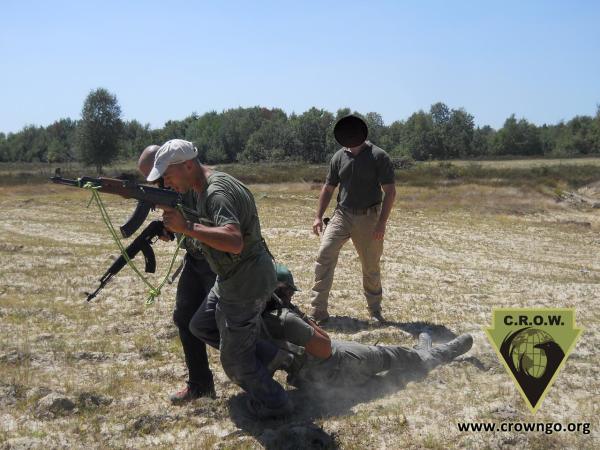 C.R.O.W. RANGERS ADVANTAGES

​​
​
Either if you will be deployed or not, you have helped C.R.O.W. just by joining our course: for that, you can join the same course, or parts of it, in the future for free (Facility's Fees for ammos, food, accommodation not included in this offer).
​

That is our way to keep our personnel updated and having a ready-to-be-deployed cadre avoiding further expenses to our Volunteers.
The more the fight for conservation evolves, the more we found ourselves in need of highly motivated and skilled volunteers.

This is a War won by individuals with both tactical experience and scientific insight.
This is why our personnel is trained in Security and Animal Behaviour, Animal Physiology and Biodiversity Conservation.  
Our mission is to set an international quality standard for international rangers operating in dangerous areas, in order to provide volunteers able to support parks in all their programs.
Offering trainings to the public is our way to educate the peoples to conservation issues.
It is our way to receive a donation and to give back quality skills to the Donors.


By partecipating to the training you will help our NGO to deploy trainers and mentors, to buy equipments and materials for the parks and, if you like to push your commitment to the next level, you will be able to deploy in the locations that need Rangers.
Conservation Ranger Course:
It provides the students with the basic tools to give support to our safest parks we work with. 
​
After completing the course, students will be able to deal with the most common issues Conservation Rangers deal with in remote areas.

You will be able to deploy in the Parks after this first step.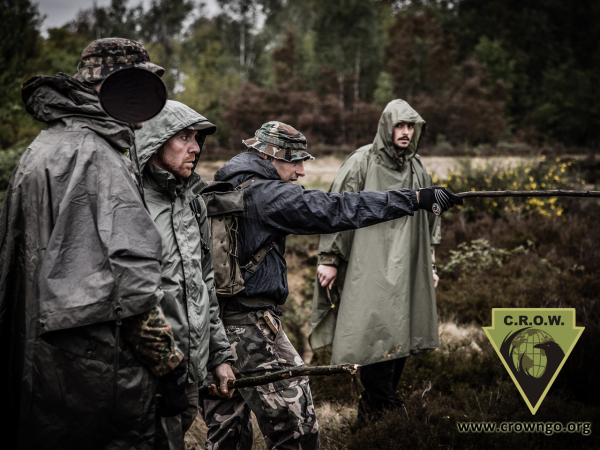 Conservation Specialist Course:
The Conservation Specialist Course is an advanced course, supplementing the basics learned in the Conservation Ranger Course.
This provides students with a better understanding of the skills introduced in the previous class.



Conservation and Biology are included in this course to allow the students the ability to develop innovative solutions to protect biodiversity in challenging environments.
​

We value our personnel military or academic backgrounds, however, to be a C.R.O.W.'s instructor you will need to pass the Conservation Rangers Course, Conservation Specialist Course and prove your teaching abilities under the supervision os a C.R.O.W.'s instructor in our training deployments.

Knowing how C.R.O.W. operates in therms of Standard Operational Procedures is a paramount to the teaching process and operational effectiveness.

Being a C.R.O.W.'s Instructor means to have an insight of Conservation and Biology and Animal Behaviour, in order to interface with Parks Managers and Researchers. 
Knowing how Conservation works is the first step to apply Military and Law enforcements skills to provide effective solutions.
If you think that your personal background would be valuable for C.R.O.W. do not hesitate to contact us for enquiries.

Please do note that a particular background and skills will be, however, considered for possible specific training mission, if need arises, even just after the Conservation Ranger Course.
We've created the first Conservation Ranger Course for Internationals in 2014, building a team of professionals and volunteers ready to help National and Private Parks for free in Medium\High Risk areas.

If you're Healthy and 18-55 Years Old, put in your New Year's Resolution List to make the difference becoming a Conservation Ranger!

This is the Course in Europe, the one in the US will take place August\September...stay tuned!


CONSERVATION RANGERS OPERATIONS WORLDWIDE
Registered Non Profit Organization 501 (c) (3)
261 Rhoades St.
Azle TX 76020-0000, United States of America